Why Robert Quinn will continue to lose time to Barkevious Mingo with Chicago Bears
The Chicago Bears free agent signing will continue to only play half of the defensive snaps
After nursing an injury in Week 1, Robert Quinn was eased back in on a rotational basis with the Chicago Bears to start. Many fans brushed it off as the injury holding him back, but now that we are in Week 10, and at the bye week, it has been a consistent theme.
With Quinn playing 51, 75, and 52% of the team's defensive snaps in the past three weeks, some of his heaviest pitch counts to date there is an argument to be made that Quinn is going to start to see the field more.
However, on the other side, the two-man platoon has been much more defined in recent weeks with Barkevious Mingo playing 47, 22, and 45% of the team's defensive snaps. Without Roy Robertson-Harris in the mix, it has been direct that when Quinn leaves the field, Mingo comes on. So, while Quinn has played his most in the past three weeks, the same can be said about Mingo.
Run Game Issues
The reality is that the Chicago Bears do not trust Robert Quinn against the run. It is fair, as well. Below you can see Quinn below. On one hand, you can argue that he is getting double-teamed. On the other, that is a tight end and full back he is dealing with. Quinn does not do much as he bounces between the two, and Dalvin Cooks sneaks into the second level.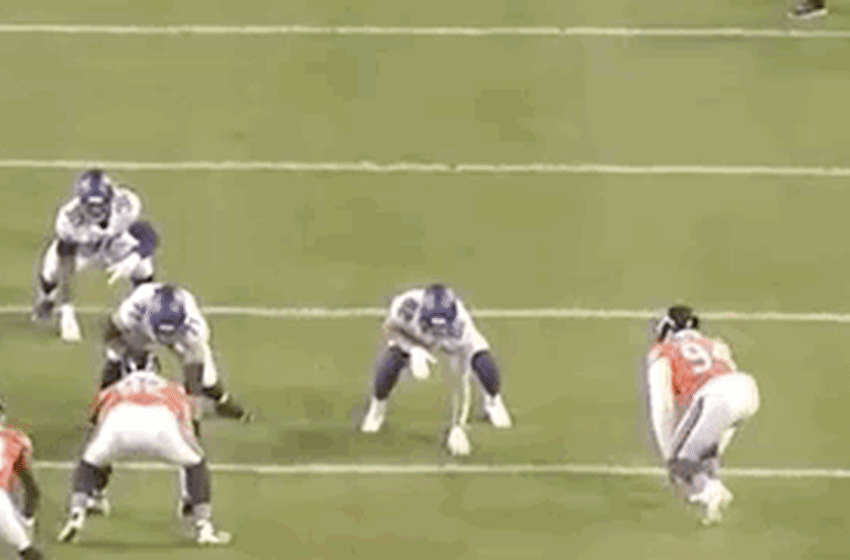 This is not the rare one clip occurrence, either. Against the Rams, he saw two tight ends, with a chip from Gerald Everett, 81 at first. Johnny Mundt is able to get Quinn on the ground, though.
You can see below that the issue with being able to assign tight ends on your edge rusher is that it frees up 77, Andrew Whitworth to get into the second level. Watch 77 completely cover Roquan Smith, 58.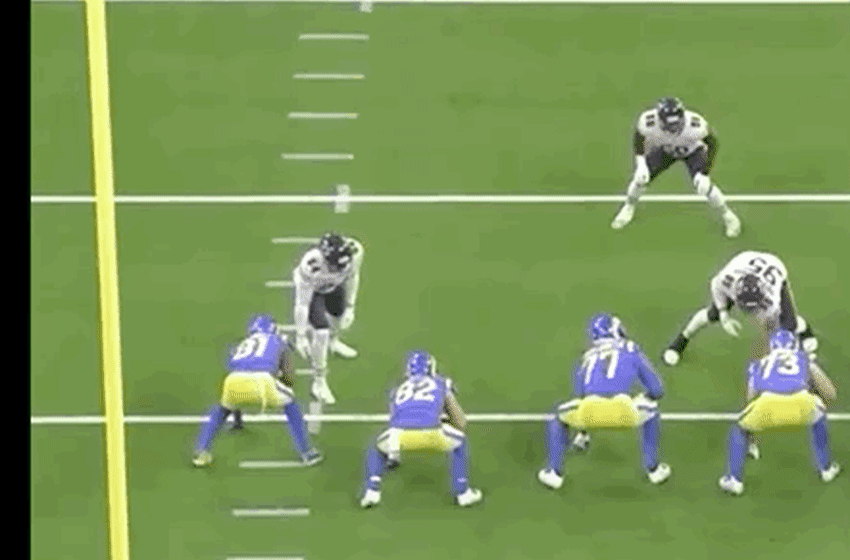 This is not asking for the world of Quinn. It is not demanding sacks or even tackles for loss. However, teams cannot feel comfortably get their lineman into the second level by blocking edge rushers with tight ends.
The value of Barkevious Mingo
There is a reason Mingo continues to see the field. He is a better run defender. Quinn has 209 pass-rush snaps to 92 run defense snaps while Mingo has 111 pass-rush snaps to 125 run defense snaps. They look to get Mingo on the field because teams cannot just send full backs and tight ends at him.
Watch the play below. Sure, he is not double-teamed like the play above. Still, the full-back comes pulling across the line of line and into Mingo. Mingo holds up the edge and pushes the full-back into the running back.
It is not asking for game-changing, but rather setting the edge to enforce that full backs and tight ends cannot be blocking you. In the play below you see Mingo take on the same double team of Everett and Mundt. Again, this is not flashy. However, Everett does not get a strong push at first, and Mingo handles Mundt with ease to end this run. There was no way this run was getting to edge.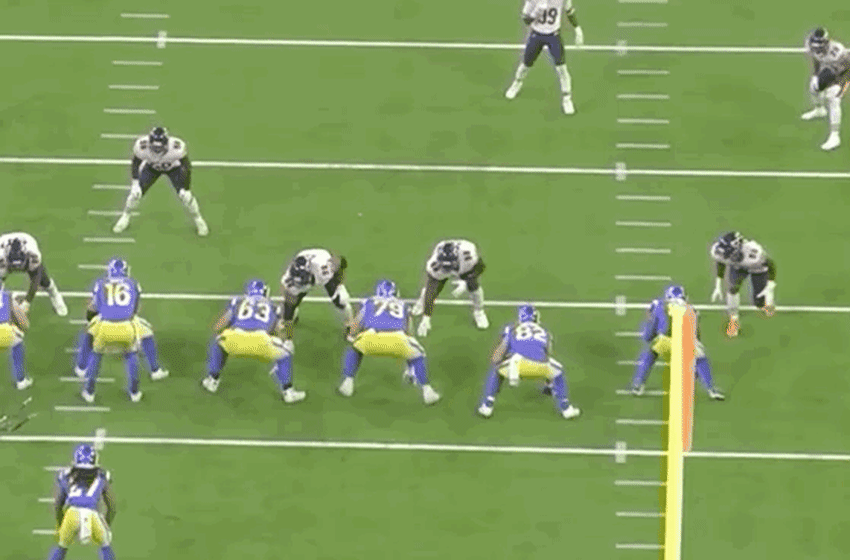 One last play to highlight Mingo and his value. Another tight end was trying to block on the edge and Mingo was not having it. RRH made a nice play as well, but the run was not going to be able to get to the outside because Mingo had set the edge.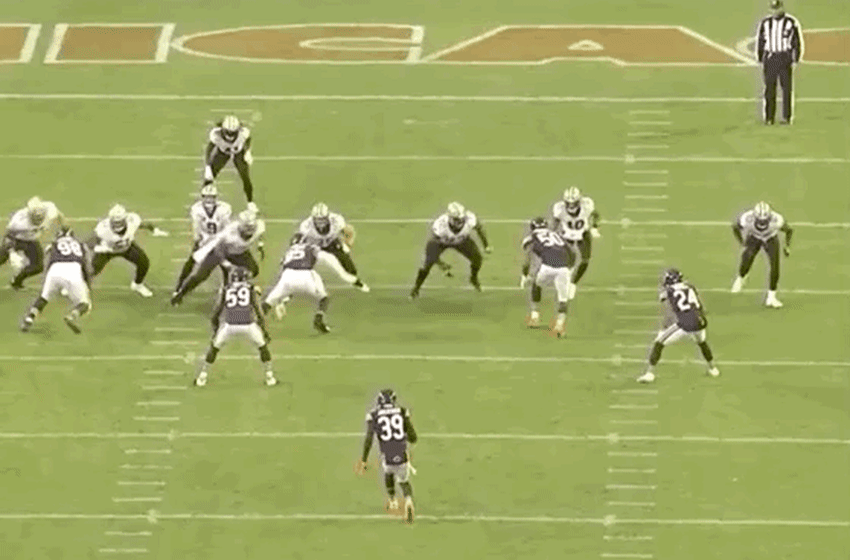 On 125 snaps against the run, Mingo has 12 run stops that resulted in an unsuccessful play. In the 92 snaps that Quinn has played against the run he has 4 run stops. That is a 12% rate compared to a 4% rate for Quinn.
Mingo is much better than Quinn against the run. What is more frustrating is that Quinn has not been leaps and bounds better than Mingo as a pass rusher. You could give Quinn the slight edge, but the difference in run defense has been greater.
To date, Quinn has played 44% of the teams and Mingo has played 39%. It is going to be interesting to see where these numbers go as we continue. Quinn saw given a chance to over 70% of the snaps against the Titans and Derrick Henry. The Bears overall did well, but Quinn struggled in the run game and once again was ina 52-45 split.
Considering Mingo was better against the run on Monday, that trend may continue in a bye week where everything will be evaluated. There is a chance that the two will finish the season relatively close to each other.