Cole Kmet showing growth in this area with Chicago Bears
The Chicago Bears are starting to get more out of Cole Kmet as a blocker
One of the biggest reasons that tight ends usually take a year to develop is that they have so much to learn as a pass catcher, but also as a blocker. They have to develop in more areas than most players, and that is why expectations were low for Cole Kmet in year one. Still, as the year has gone on, it has been noted that the Chicago Bears have started to get Cole Kmet involved more.
While it did not show in the box score Sunday, Kmet has been out snapping Jimmy Graham every week since the bye week. While Graham has still kept up his threat as a receiver, Kmet has taken strides as a blocker.
Sunday may have been his best day in the blocking department overall. However, the play below is something that has become a staple for the Chicago Bears in recent weeks. They have often used Kmet as a pull blocker and had him move across the line to pick up defensive ends who are reading the quarterback.
These are simple blocks for a young player who is not developed fully. Still, it involves getting off of the ball and getting across the line to hit your man. Kmet does a nice job in the example below, helping clean any cut back issues for Montgomery.
The block below did result in a big play but was a great reach block for the young tight end. You can see Kmet get his hands engaged immediately. Then he is able to turn his body by flipping his hips without disengaging. This is a tough block, and if this run was able to get outside, there would have been a huge crease as you can see Jimmy Graham put the final block together.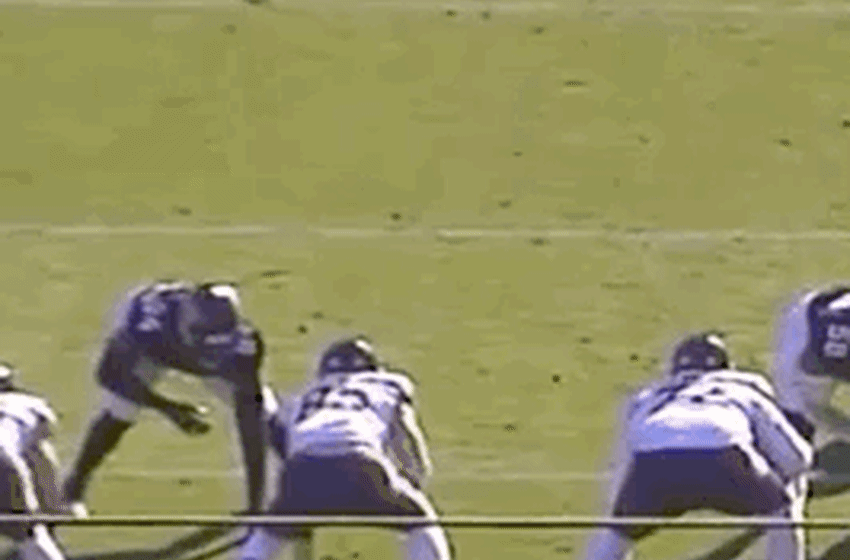 The benefit of having a tight end is the play below. Jimmy Graham does not get respect as a blocker, and edge defenders will push him off of his route. However, Cole Kmet blocks initially in the play below.
This gets the linebacker's eyes off of the tight end and into the backfield, as he assumes Kmet is blocking.
From there, Kmet slipped into the second level with nobody near him.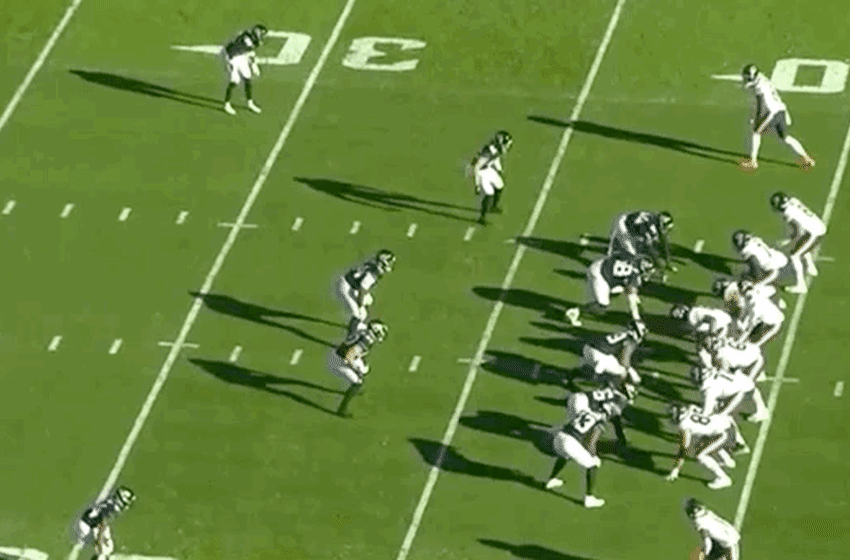 Mitch Trubisky just missed Kmet for what would have been a touchdown that changed the entire perspective of his game.
Still, you know you are not getting a blocking threat from Jimmy Graham. One of the biggest things holding Kmet back was that as a 21-year old who played multiple sports in college was that he was not ready to handle traditional blocking duties.
The Bears have done a good job at getting him moving to pick up easy blocks, but he has shown growth in this area as well. The results are that Graham now can produce on fewer snaps, but also that he can now be a dual threat who can slip free for huge play opportunities. The play above is only the start of what Kmet can bring if he has that respect demanded as a blocker.