Does anyone have faith in the Chicago Bears?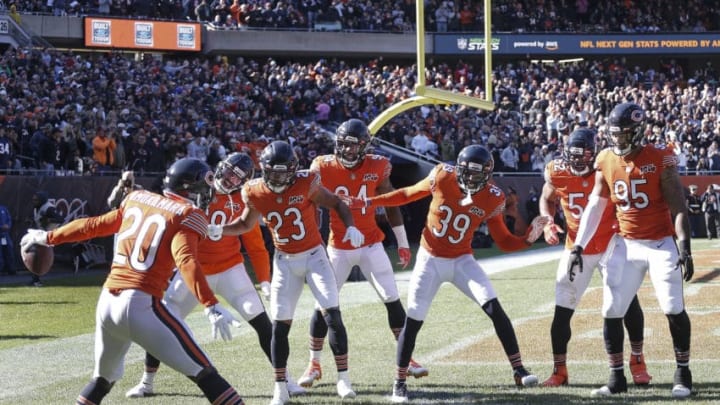 Chicago Bears (Photo by Nuccio DiNuzzo/Getty Images) /
Chicago Bears (Photo by Nuccio DiNuzzo/Getty Images) /
Even Matt Nagy's faith seems to be struggling. The Chicago Bears have struggled soo much this season, and even the locker room seems to be showing cracks of faith.
I think it is safe to say the Chicago Bears have lost a lot of fans. I am not saying they are not loyal to the Bears anymore. Bears fans are best in the league. I am simply saying a lot of Bears fans are struggling with how the Bears have played this season.
Home games are not even home games anymore. The boo birds come out early and do not leave until the game is out of hand. Then Soldier Field becomes a desolate ghost town. The Bears went up 9-6 going into halftime and the stadium was booing despite being in the lead.
If you go on social media, the negativity surrounding this team is bad. Fans want to root for this team. They want something positive to cheer for and they are passionate about it. Unfortunately, with how the team has been playing, no one has anything to cheer for right now. Even if the Bears string together a couple wins, fans do not seem to think the Bears have any chance this year.
Are the playoffs out of the picture now already? Starting 4-3 is a big difference from being 3-4. Now the team is headed to Philadelphia to take on the Eagles. The Eagles are coming off an impressive win over the Buffalo Bills. Do the Bears stand a chance?
Do you know what is worse than the fans losing faith in this team? The Chicago Bears themselves have dropped faith in the team. Don't believe me? The team's actions prove it.