Welcome to Bear Goggles On, the Chicago Bears news and opinions site brought to you by the FanSided Network. Bear Goggles On is dedicated to providing top-notch Bears news, views, and original content. This site also serves as a community for like-minded fans to come together to catch up on the latest news and to discuss their passion.
Meet the Team
IUP Alum. Pittsburgh native. Follows NFL, NCAAB, NBA, MLB, and NHL. Steelers and Pirates critic, Penguins homer. Write about the Chicago Bears and other relevant NFL news
I am a loving husband and proud father of three children. I have two boys and a baby girl on the way. I have been a Chicago Bears fan since I was in middle school and became a die-hard Bears fan while in high school. My father is a season-ticket holder and therefore I am lucky enough to attend multiple home games a year. I have been writing about fantasy football for about five years and shifted to a local focus on the Chicago Bears and other Chicago teams in January of 2019. In the Spring, I took on the role of a paid site contributor for Da Windy City; a local FanSided sports page. As of October, I am now working as a Site Expert for Bear Goggles On; an NFL FanSided page dedicated to the Chicago Bears.
Die-Hard Chicago Bears fan looking to make a name for myself as a Bears' writer.
Locomotive engineer by day & night and soldier by weekend. Chicago bears loyalist and NFL draft guru.
I am a lifelong fan of the game, and have lived in the Chicagoland area my whole life. Excited to show what I can bring to the table.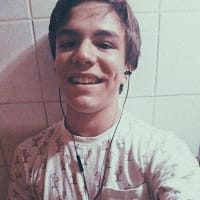 I am a sophomore at Concordia University Chicago studying sports management. I enjoy all Chicago sports, and I am a big Bears fan. I also enjoy working, being with friends, and playing sports.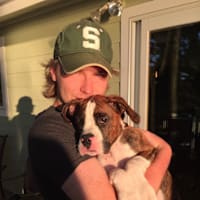 I recently graduated from Michigan State University and I'm living in the Seattle Area. I love football and basketball, and I'm a huge MSU sports fan. I grew up in Chicago, so I'm also a Bears fan.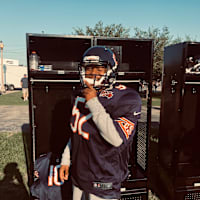 Born on the southwest side of Chicago, and now residing in the suburbs, I'm married to an incredible wife and have two amazing kids. My parents would host Bears parties throughout the season when I was young and that is where I began to develop my love for the Bears. I am excited to be part of the FanSided Bears Goggles On page to share my thoughts on the good, bad, and ugly of my beloved team.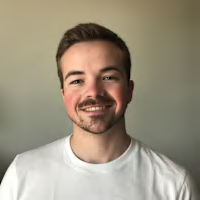 Liam is a sports writer/reporter located in Ottawa, Canada.
Write for Us
We aren't called FanSided for nothing. Our network of sports, entertainment and lifestyle sites are powered by fans that want to cover their passions! Whether you are just looking to get your start in online media or you want to contribute to your favorite site as a hobby, FanSided wants to hear from you.
Whatever your goal, FanSided can help your voice be heard. If you are interested in writing for any of our sites, please be sure to check out our openings page and submit a proposal.
About FanSided
The idea of FanSided was born in 2007, when two brothers felt that their favorite team, the Kansas City Chiefs, was being under-covered by the mainstream media. Taking matters into their own hands, they launched Arrowhead Addict, a move that would spawn the creation of FanSided in 2009, a network of over 300+ fan-powered unique sports, entertainment and lifestyle sites dedicated to team-specific, sport-specific, genre-specific, and fanbase-specific coverage.
From sports, movies and TV to lifestyle and tech, FanSided has you covered.
Advertise/Contact Us
Let's stay in touch. If you'd like to advertise with us, partner with us or have feedback, please fill out our contact form.
Email us: beargoggleson@fansided.com
Write us: Sportority Inc., 462 7th Avenue, Floor 4, New York, NY 10018
Legal Disclaimer