Chicago Bears: why one NFL draft scout is likely wrong.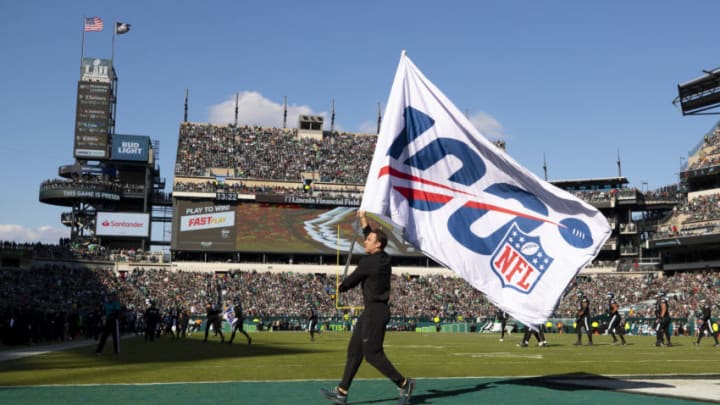 Chicago Bears (Photo by Mitchell Leff/Getty Images) /
Chicago Bears (Photo by Mitchell Leff/Getty Images) /
Matt Miller disrespected the Chicago Bears on how they will finish this upcoming season.
The Chicago Bears had a disappointing 2019 season. After the draft ended a draft scout decided to post up his power rankings on all 32 teams. Chicago Bears fans had their blood boil when Matt Miller posted that the Chicago Bears would finish as the second-worst team in the NFL.
Myself and just about most of the Chicago Bears fans will have a biased opinion on the Bears 2020 season outcome. Finishing second to last is laughable.  Let us get into why this seems very unlikely. I have been digging for a while to find the last time the Chicago Bears finished second to last or worse in the NFL. The results are impossible.
The Chicago Bears did finish with a 1-13 season in 1969. According to pro football reference, the Chicago Bears have picked with the first overall selection twice, once in 1941 and again in 1947. They have selected three times with the second overall pick in the years 1951, 2017, and in 1939.
The Ryan Pace era has been a disappointment to some. Pace had a season where the Chicago Bears finished 3-13.  That was the worst record posted by the Chicago Bears since 1982 when they won three games.
The Chicago Bears have been transformed, at a bare minimum, to a middle of the road team. As many general managers have stated, a football team is either getting better or becoming worse in the offseason. Looking at this offseason, the Chicago Bears lost key players such as Prince Amukamara, Trey Burton, Nick Williams, Nick Kwaitkoski, Taylor Gabriel, Kyle Long, and a few others.