Chicago Bears: why one NFL draft scout is likely wrong.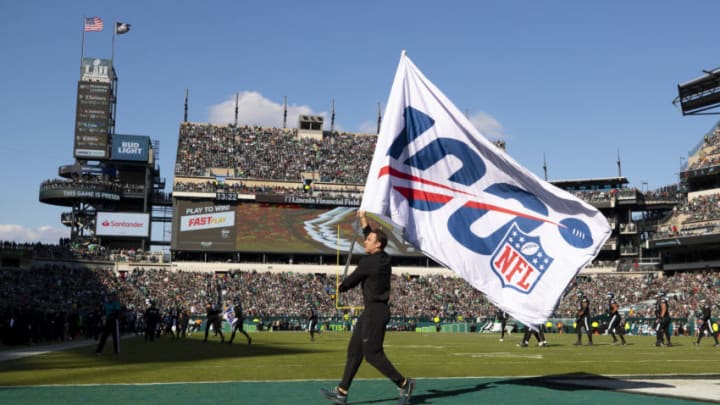 Chicago Bears (Photo by Mitchell Leff/Getty Images) /
Chicago Bears (Photo by Dylan Buell/Getty Images) /
The Chicago Bears defense is enough by itself.
My assumption for why Matt Miller lost all faith in the Chicago Bears is the quarterback position. The Chicago Bears starting quarterback Mitch Trubisky regressed last year. We all are well aware of that. Even with that regression, the Chicago Bears still managed to have an 8-8 record.
What I think Matt Miller is forgetting is that the Chicago Bears defense also regressed after the loss of Akiem Hicks and Danny Trevathan. The reserves did play well in their absences but were not the same. Khalil Mack had 8.5 sacks last season with Leonard Floyd having three.
Enter Robert Quinn, who had 11.5 sacks with the Dallas Cowboys opposite of DeMarcus Lawerence, who only achieved five. With Quinn and Mack lining up on opposite ends, the Chicago Bears should tally more than 32  total sacks, which were less than the amount of the opponents they played (45).
While I wouldn't expect 50 sacks as they had in 2018, I wouldn't put it out of the realm of possibility.  If Quinn, Mack, Hicks, and Goldman stay healthy, it will be hard for the opposing offenses to limit sacks unless everybody goes to a quick pass game all season. Some offenses aren't designed that way.
Let's say the offenses do try to eliminate the pass rush with the quick game. The Chicago Bears have one of the better read and react corners in the league in Kyle Fuller. The Best way to beat Fuller is to get him isolated on go routes. Kyle Fuller does his best work playing off coverage and breaking on the ball to break up the pass.
Enter Jaylon Johnson opposite of Kyle Fuller. Johnson is an all-around press corner that can be sticky as super glue. Time will tell what he can become, but he should at minimal become what Prince Amukamara was in the NFL, which is a serviceable number two cornerback.