Chicago Bears: why one NFL draft scout is likely wrong.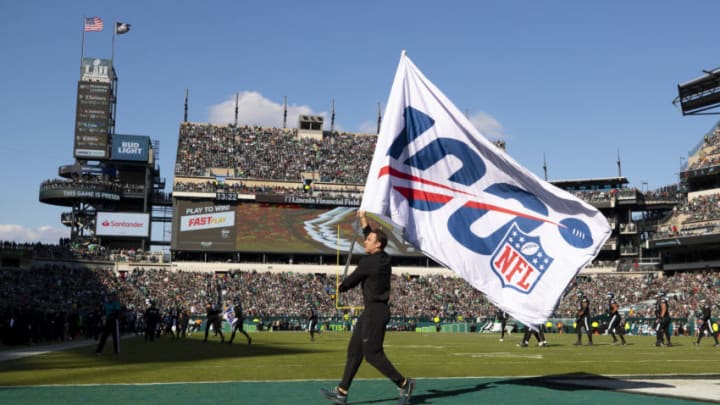 Chicago Bears (Photo by Mitchell Leff/Getty Images) /
Chicago Bears (Photo by Dylan Buell/Getty Images) /
Allen Robinson will have to show people again why he is a beast.
Allen Robinson got a lot of heat this offseason by being told he isn't a number one caliber NFL receiver. Maybe Matt Miller agrees. Even if that was the case, Robinson has shown that he is trustworthy in any situation.
The talent around him has designed roles that help him get open. Anthony Miller is a solid slot receiver. Ted Ginn Jr, Trevor Davis, and rookie Mooney will add the speed element to the offense. Between them and other young talents on the roster, a number two receiver might emerge. I can see Matt Miller's concern with the offense being able to produce with this position group. However, Robinson doesn't need a specific position group to aid him.
Robinson just needs any position group to help him out. Whether that is the receiving core, the tight ends, the running backs, or the gadget group. If any group helps him out, the offense will run. Speaking of a running offense, let's finish up with the quarterbacks again.
As we covered earlier, Mitchell Trubisky regressed. He was ranked among the worst starting quarterbacks in the league. So Matt Miller, if the worst starting quarterback in the league still won eight games, how would he lose more games?
The Chicago Bears added quarterback competition in a Super Bowl MVP. I won't debate who wins the starting job. But If Trubisky is pushed by a Super Bowl MVP to get better, that's going to net the Chicago Bears more wins. And if Nick Foles wins the starting job, that means he's better than one of the worst starting quarterback in the league which would net…? More wins.
I guess I am confused about Matt Miller's take. The Chicago Bears would have to finish with around two to three wins max next year. That means the Chicago Bears could only beat the Giants, Jaguars, and Lions once. I guess that is possible, but that seems very unlikely with the talent on the roster.