Chicago Bears: why one NFL draft scout is likely wrong.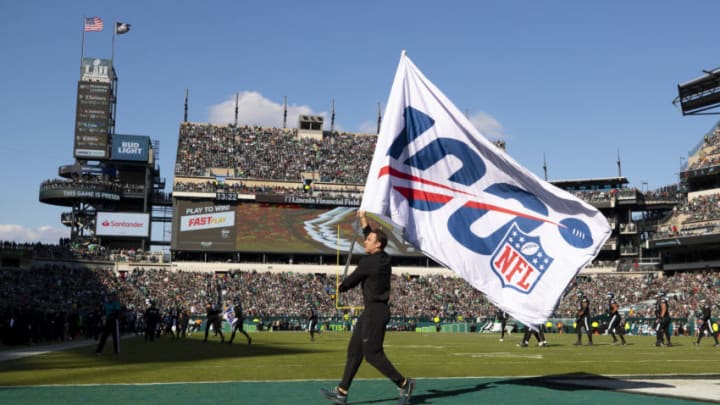 Chicago Bears (Photo by Mitchell Leff/Getty Images) /
Chicago Bears (Photo by Don Juan Moore/Getty Images) /
Just when we thought it was over, more Chicago Bears hate comes seeping out.
Just as I had ended this write-up, Matt Miller had to put himself out there once again:
As a Chicago Bears fan, I do not need to tell you what the problem with that tweet is. I am not sure where all the flame came from with Mr. Miller, but there seems to be a lot. The tweet started with who is the best safety in the NFL.
Matt Miller then shared how he can't seem to pick between those listed in his tweet. It's one thing if he shared his opinion on a player and stuck to that player. But instead, he chose to list them out. If anybody has a list of eight safeties, let alone 10 and Eddie Jackson isn't on them, I have nothing to say to them.
Pro Football Focus has given the Chicago Bears a lot of heat but nothing in this context. I am sure Matt Miller is just bored with the NFL offseason in full-on online mode, but that does not excuse him an NFL draft scout. As a Chicago Bears fan, I am happy he is putting more fuel on the fire. After the 2019 season, the Chicago Bears need some fire in their game to get them to a big playoff push.
Eddie Jackson doesn't need to prove anything other than he is worth the money much like Khalil Mack did when he first signed his mega-deal with the Chicago Bears in 2018. Eddie Jackson may have had a down year in 2019, but that doesn't take away from what he has done and can do.
We are talking about a safety who has 10 interceptions in three years. Jackson also averages just under 50 solo tackle a season. Those are just stats, but Eddie Jackson provides a lot to the back end of the secondary. It's just… I'm done, I'm done. I can't.