Chicago Bears: Reasons why the Lombardi Trophy should be named the Halas Trophy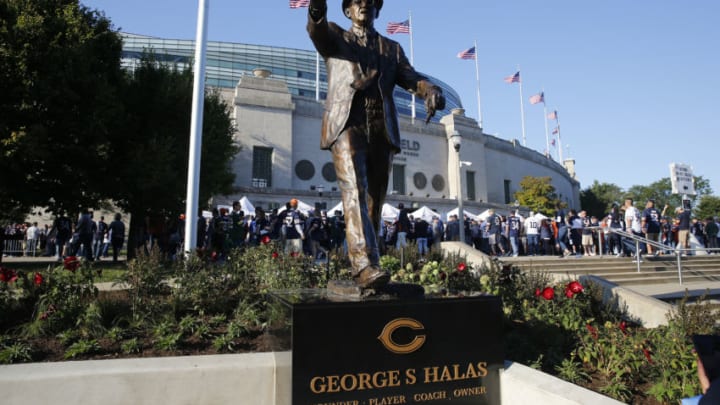 Chicago Bears (Photo by Nuccio DiNuzzo/Getty Images) /
Chicago Bears (Photo by Focus on Sport/Getty Images) /
George Halas was more than just a coach
When it comes to the NFL, no one can deny the impact that George Halas brought to the game. He not only coached the Chicago Bears, but he also played for the team for 10 years. He was a dominant defensive end in the early years. Realize this too, Halas was the head coach at the same time he was a player. Could you imagine a player having to coach the team in today's age?
Halas played nine years in the league from 1920 to 1929. The Chicago Bears (Staleys at the time) only won one NFL championship while he was a player. It was not until he stopped playing when the Bears started winning more consistently. Again, could you imagine coaching and playing at the same time. The team was still successful with plenty of second-place finishes, but those do not show up as well in the record books.
Not only was Halas a player and a coach, but he was also a co-owner of the team and eventually sole owner of the team in 1932. He coached while owning the team until 1967. He then owned the team until his death in 1983. His family continues to own and operate the team. The Super Bowl trophy had already been named the Lombardi Trophy. The league named the NFC Championship trophy after Halas to honor him instead.
It seems the timing of Lombardi's death in 1970 played a major role in why the Super Bowl trophy is not the Halas Trophy.