Chicago Bears: Fans would be happy if these three players opted out in 2020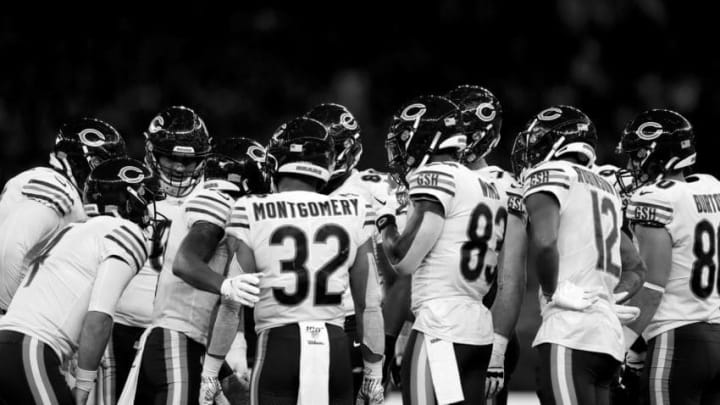 Chicago Bears (Photo by Naomi Baker/Getty Images) /
Chicago Bears (Photo by Jayne Kamin-Oncea/Getty Images) /
The NFL and NFLPA are in the process of determining guidelines for players to have the option to opt out of the 2020 NFL season. Many Chicago Bears fans would be happy to see these three players opt out.
As the season creeps closer, teams across the NFL are trying to figure out how to handle and NFL season during a pandemic. Some teams have announced a limited capacity for fans already as all teams await specific guidelines from the league on how to handle training camps scheduled to start in a few weeks. The Chicago Bears are in the same boat as every other team, but one major issue is not being able to see the quarterback battle play out this offseason.
Reports came out this week that the NFL and NFLPA are in the process of creating protocols for any player who chooses to opt out of the 2020 NFL season completely. Right now, it seems any player would be able to opt out if he chooses. If a player or a player's family member has a pre-existing condition or is immunocompromised, then said player would be able to opt out of playing this season.
Talks are also pointing to the idea that any player who feels uncomfortable playing during the pandemic can choose not to play. The specifics of how a player's contract will work out if he chooses to sit are still being ironed out, but one would assume the 2020 season would carry over to 2021 and the team would have control for another year. The bigger question is how will it affect the 2020 salary cap? We will have to see how that plays out, but I will speculate teams can adjust.
This got me thinking. I can think of a few players on the current roster that Chicago Bears fans would probably hope to see opt out and not play this season. I came up with three obvious names many fans would love to see opt out this year.