Chicago Bears: Fans would be happy if these three players opted out in 2020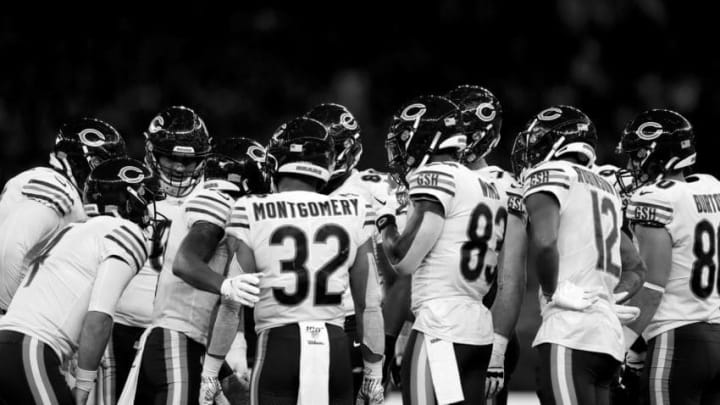 Chicago Bears (Photo by Naomi Baker/Getty Images) /
Chicago Bears (Photo by Stacy Revere/Getty Images) /
Mitchell Trubisky, QB
This one is obvious even though I am tired of hearing it. I am tired of hearing how bad Mitchell Trubisky is when honestly, fans overlook that although not great, Trubisky has been average or better in most statistical categories. I have been doing a series where I compare Trubisky to other quarterbacks in the league. We have published one versus Sam Darnold and another up against Baker Mayfield. Give me Trubisky at this point over either of them.
We need to realize that Trubisky was hated from the moment his name popped up on the screen on Draft Day. Fans booed because they wanted Deshaun Watson. Fans booed because they did not want the team trading up one spot. Fans booed because they did not want the team to take a quarterback, even though the only other quarterback on the roster was Mike Glennon. Yuck.
Before Trubisky took a single snap for the Chicago Bears, he was booed. He was booed at a Chicago Bulls game by fans in attendance. Seriously, Bears fans can be unjustifiably ruthless. In 2018, he had a rather decent season. He threw for 24 touchdowns and only 12 interceptions in 14 games. He also added another three scores with his legs. His combination of passing statistics along with his rushing numbers elevated his QBR to the third best in the league.
Fans were finally starting to come around to the idea that Trubisky might not be Patrick Mahomes or Deshaun Watson, but he could be a solid franchise quarterback after all. That did not last though as he regressed during 2019 and now fans want to see him forced out of town. Well, what if he opted out in 2020 and all we had to worry about was watching Nick Foles in the offense? It seems to me that many fans would be happy about this happening.