Chicago Bears: Fans would be happy if these three players opted out in 2020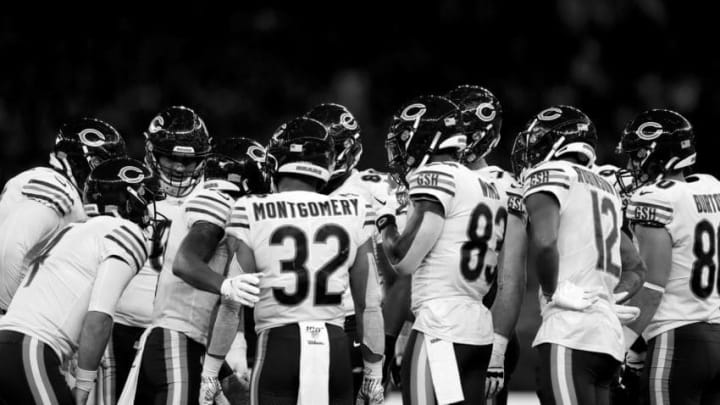 Chicago Bears (Photo by Naomi Baker/Getty Images) /
Chicago Bears (Photo by Stacy Revere/Getty Images) /
Charles Leno, LT
This brings me to the only other player on the Chicago Bears roster who might be hated more by fans than Mitchell Trubisky — Charles Leno. This hatred is unwarranted too if we are being honest. Leno struggled horribly in 2019, but prior to that he was actually a pretty solid left tackle. Was he elite? No. However, he was definitely above average.
I have said this many times, but the only grade and breakdown from Pro Football Focus (PFF) I will reference are offensive line grades. It is the only outlet that seems to breakdown offensive line play on every snap. Although they might not always fully know blocking assignments, this is still the best barometer I have seen for individual offensive line success.
Before 2019, Leno had four consecutive PFF grades higher than 70. These are legit grades and there is no reason Leno cannot bounce back again in 2020. Personally, I find that Massie is the bigger issue for the Chicago Bears offensive line than Leno. That said, many fans would love for Leno to say he is sitting out the 2020 season.
Could the Chicago Bears bring in Jason Peters to replace him for one year? Peters is an elite left tackle and although he is 38 years old, he would be a great one-year fill-in for this team. Would fans feel better about an almost 40 year-old left tackle than Leno? Probably. We are in uncharted waters here with this pandemic. At this point, who knows if we even see an NFL season for any player.