Chicago Bears: Season tickets officially canceled for 2020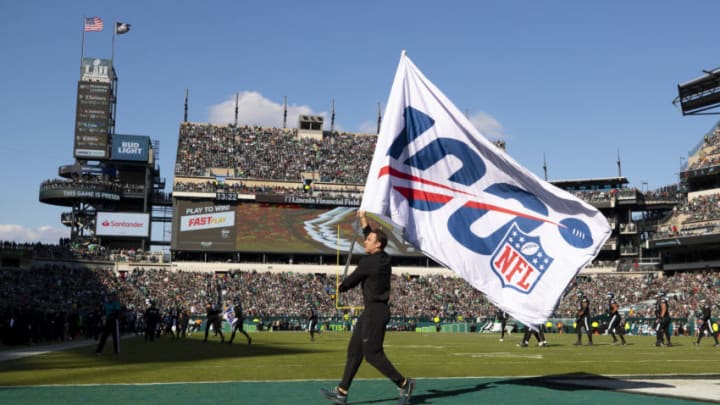 Chicago Bears (Photo by Mitchell Leff/Getty Images) /
The Chicago Bears officially canceled all of its 2020 season tickets
The writing had been on the wall for quite a while. Other teams have already made decisions regarding their season tickets, canceling them and making it known that tickets will be sold individually if any amount of fans are able to attend a game during the 2020 season. Today, the Chicago Bears officially joined those teams by canceling their season ticket packages for 2020.
The Bears had already told season ticket holders that a refund of the season with the same seats guaranteed for 2021 was likely, however, it was not until today that team made it known that refunds for the 2020 season will be issued unless the season ticket holder chooses to put that money towards 2021 tickets now instead.
Chicago Bears training camp and other events also canceled to the public
Also in the announcement, the Chicago Bears made season ticket holders aware that training camp, which is being held at Halas Hall for the first time since 1983, will also be held without fans in attendance. Furthermore, Family Fest and Varsity Bears have also been canceled for the 2020 season.
It seems that they plan on bringing exclusive content to fans through their social media accounts and the Chicago Bears Official App though. We are unaware of what that means specifically, but it will be interesting if they share any inside information such as performance by individual players or position groups. We hope that media will still have direct access to coaches and players for questions throughout camp, even if done remotely with video conferencing.
As of now, the team has also not determined at what capacity, if any, Soldier Field will operate. This is a fluid process based on extensive communications with city and state officials and public health experts regarding the pandemic. If the league and/or team decides that fans can be in attendance for the 2020 season based on a limited capacity, the ability to purchase individual tickets will be given to season ticket holders, with PSL holders being given first priority. This communication with more specific details will come as the first regular-season home game nears.
Again, this was expected to happen and should not come as a shock to anyone. The team needs to be cautious and consider all liability issues. I would expect that a provision will take place for individual ticket sales that waives the team of any liability if a ticket purchaser were to contact the coronavirus. As we sit here today, it does seem that some sort of NFL season will take place, but it will happen with either no fans or a small number of fans in attendance.