Chicago Bears: My Mitchell Trubisky excuses and quarterback thoughts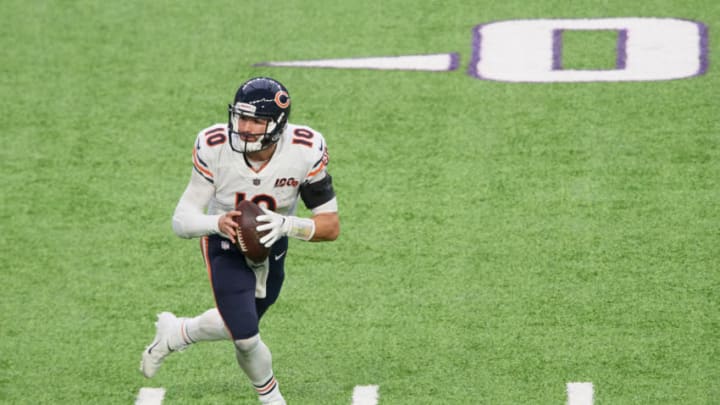 (Photo by Hannah Foslien/Getty Images) /
Mitchell Trubisky (Photo by Hannah Foslien/Getty Images) /
Mitch Trubisky excuses for the Chicago Bears.
The Chicago Bears starting quarterback has been under a lot of scrutinies over the last three years. Playing the what-if game. What if Kansas City drafted Deshaun Watson? What if Patrick Mahomes was a Texan? Would things be that different from how they turned out?
Honestly, is quarterbacking just about pure talent, or is the situation involved? Deshaun Watson was given the New England Patriots offensive coordinator that helped Tom Brady pass for over 5,000 yards and almost 40 touchdowns, as a head coach.
We all know how talented Andy Reid is and how big that tree of understudies is. What about the fact that Mahomes got to train underneath Alex Smith? In retrospect, Watson studied under Tom Savage. However, most of us Chicago Bear fans knew what Deshaun Watson would bring to the table.
Just imagine if he was drafted to KC. Anywho, so Mitch Trubisky was stuck with John Fox (defensive head coach), Dowell Loggains, and Mike "this is my year" Glennon to show him the ways of the NFL. Wow!!
Ok, enter year two of Mitch Trubisky, and he finally gets an offensive-minded head coach but gets to keep his quarterback coach who failed from the John Fox era? Why? Either way, Trubisky had an up and down season for himself, but the team wins 11 games with him as the starter. Things are looking up even though his mechanics look awful, and his coach doesn't seem to be able to call plays correctly. And his team member in the quarterback room is player-coach Chase Daniel.