Chicago Bears: Five keys to a playoff run in 2020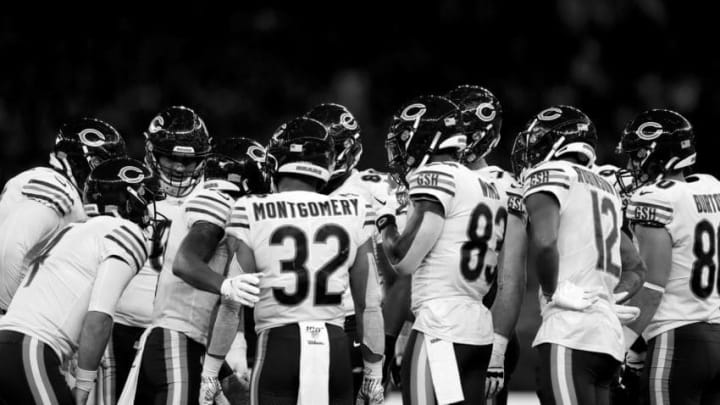 Chicago Bears (Photo by Naomi Baker/Getty Images) /
Chicago Bears. (Photo by Dylan Buell/Getty Images) /
The Chicago Bears defense must bring more pressure
The Chicago Bears defense must find a way to bring more pressure in 2020. The coaching shift from Vic Fangio to Chuck Pagano was not supposed to lessen the sack totals so drastically. This is not even a Khalil Mack situation. Prior to 2018 when Mack was brought in, the Bears were ninth with an average of 2.6 sacks per game. The team was fifth in 2018 with 3.1 sacks per game. In 2019 however, the defense fell all the way down to 25th and averaged only 2.0 sacks per game.
Ryan Pace saw the problem and decided to move on from Leonard Floyd and brought in a sack specialist instead. With Robert Quinn opposite of Mack, the team should already be able to bring more pressure. Seeing Akiem Hicks come back from injury will also be a blessing for the pass rush.
The key to this though is how the pressure should lead to more turnovers. This is also going to fall on the defensive backs. Pressure helps but is not everything. In 2017 when the team averaged 2.6 sacks per game, the Bears ranked 29th in interceptions with only 0.6 per game. In 2018, when that sacks-per-game total went up slightly to 3.1 per game, the Bears ranked first with 1.7 interceptions per game. Last year, the team fell back down to 25th.
In order to make the playoffs, the defense must return close to its 2018 form.