David Montgomery prognosis better than initial fears for Chicago Bears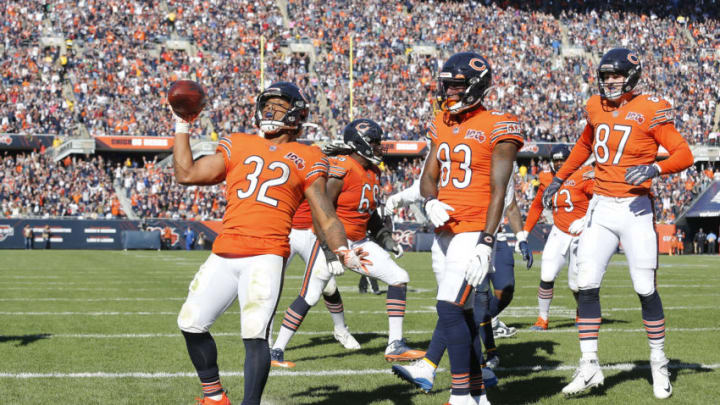 David Montgomery, Chicago Bears (Photo by Nuccio DiNuzzo/Getty Images) /
Chicago Bears fans feared the worst, but it appears David Montgomery will only a miss a couple of weeks
The speculation around the injury to Chicago Bears running back ran wild yesterday. The video did not look good and did not stop smoke from spreading that the team would be out their top running back.
However, after 24 hours of hoping for better news, it appears the Chicago Bears did get a good update considering the circumstances. Reports are that Montgomery should be out a month at the longest.
Of course, with week one being about 3 weeks away, that is going to make him iffy for the first game. Still, when many thought it could be the season, knowing that Montgomery could miss one game is a best-case scenario.
We will have to keep an update on how he progresses, but the question is whether the Bears sign a  back or not. They could be going into Week One with Ryan Nall, Tarik Cohen, and Cordarrelle Patterson as their only running backs.
However, if Montgomery is back by week one, they just wasted a roster spot by signing someone for two weeks. Beyond that, they have kept Nall for a reason and area moving Patterson in a similar manner. They trust these two and did not sign anyone earlier because of these two.
If the Bears think that they can get by for a week or so with these guys, they may just let Montgomery heal up and wait for him to return. However, it will be a risk, as they could enter week one with the most questionable set of backs in the league.