Chicago Bears: 5 questions with the Panthers camp heading into Week 6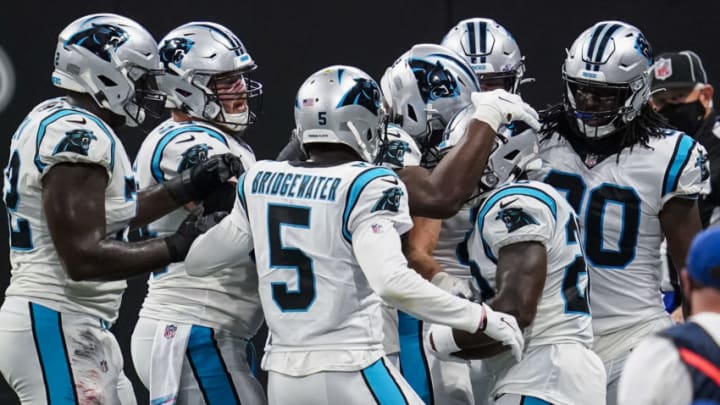 Chicago Bears - Credit: Dale Zanine-USA TODAY Sports /
Chicago Bears – Credit: Daniel Bartel-USA TODAY Sports /
We get answers from a Panthers site expert before the Chicago Bears matchup
The Chicago Bears are looking to add to the win column after a hard-fought game versus the Tampa Bay Buccaneers last Thursday. Many have looked beyond the Carolina Panthers, but fans and the team must be cautious not to fall into a trap game. The Chicago Bears need to find a way to win again as the schedule looks more difficult ahead.
After the Panthers game, the team will face off against the Rams, Saints and Titans — two out of the three are on the road. The team is currently 4-1 and with a loss to the Panthers the team could wind up 4-5 in the blink of the eye.
The Panthers are riding a three-game winning streak and not every team they faced were the Atlanta Falcons. The team beat the Chargers in a close game and easily handled the Arizona Cardinals. Teddy Bridgewater has looked great recently and ex-Chicago Bears running back Mike Davis has been attempting to prove how the Bears made a mistake in letting him go last season.
This will be a good test for the Chicago Bears running game. The team should hopefully be able to find a groove behind the offensive line as the Panthers are struggling versus the run this season. In fact, the Panthers rushing defense has been so bad they find themselves 29th in Defensive DVOA this season. If the Chicago Bears running game cannot get going, then this will be a long day for the Bears and could easily lead to a loss.
We recently spoke with Dean Jones, the site expert at Cat Crave, to get a behind the scenes view from someone who covers the Panthers. We asked five questions and this is what he had to say.