Chicago Bears Film Review: Alex Bars first start at LG
The Chicago Bears gave Alex Bars his first career start at left guard. How did he fare?
We had dissected the first start for Rashad Coward at left guard and did the same treatment for Arlington Hambright. Beyond that, we dove into how Alex Bars looked in his first start at center for the Chicago Bears. With that in mind, we obviously were going to breakdown how Alex Bars looked in his first career start at guard.
The caveat of him starting at center came with the idea that he had never done it before, and that the bar was low. Now, we can compare his start at left guard to that of Coward, and Hambright.
Picking Up Stunts
In the first start of Coward, he completely whiffed on a stunt. Arlington Hambright struggled as well, but as he kept getting tested, he responded well. Alex Bars handled them well throughout the game, though.
Below you can see that 95 and 90 on the left side are stunting. Bars does a great job of engaging, recognizing that 95 is stunting, and passing off his man to Charles Leno. You can see that Ryan Nall was waiting to give him help, but Bars did not need it.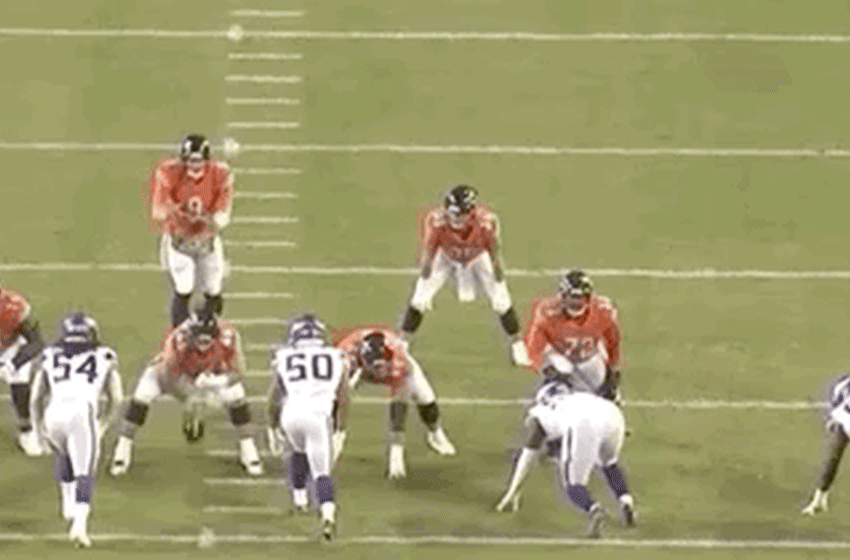 You see similar below with a quick stunt. This time Bars does not have help, but he once again passes this off with ease. This is not the most complex play but does take recognition and understanding of the position that Hambright and Coward are rawer at.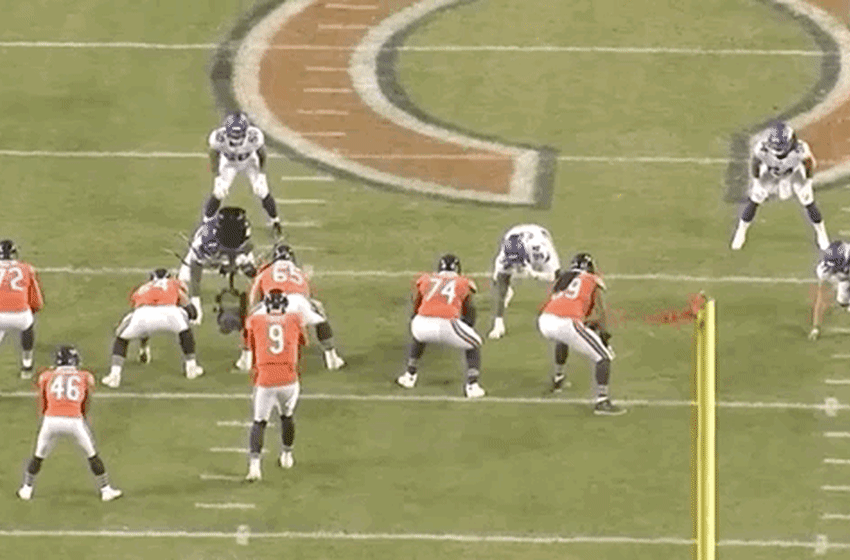 Pass Protection
Overall, Bars performed well in pass protection, as highlighted in picking up stunts. Below he was beaten by Shamar Stephan to the outside. Stephan had a quick rip and powered Bars back into Nick Foles. It is worth noting that he lost in a similar fashion against a power rusher last week.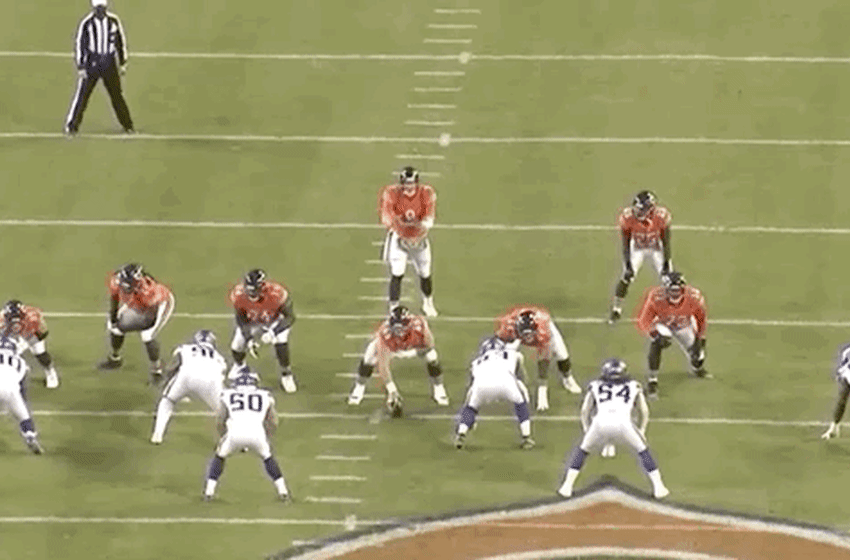 This was the only pressure that Bars was credited with. He graded out well overall, and on the first interception of the game, had success against Jaleel Johnson. Johnson got his hands up on Bars, but he battled back and drove his man into the ground.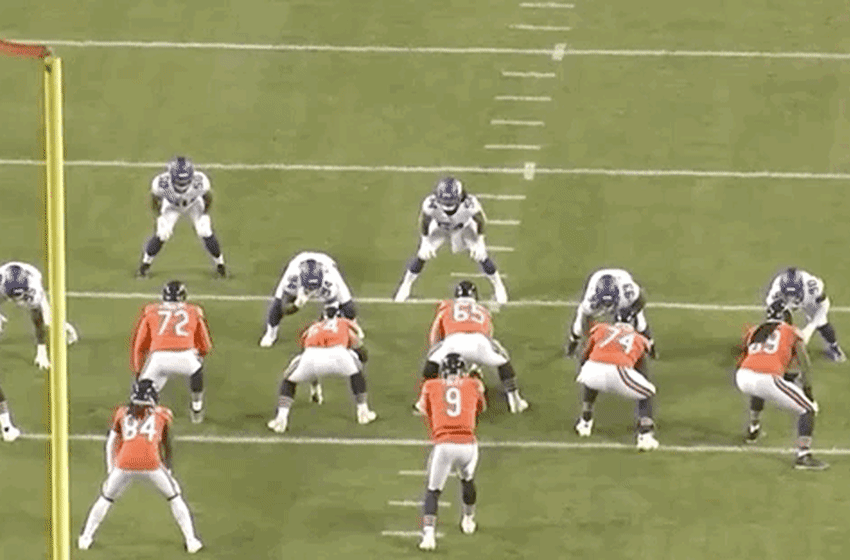 As a pass protector, Bars posted a 74.2 grade, according to PFF. Hambright had a 27.6 pass pro-grade, and Coward had a 43.7. In terms of pass pro efficiency, Bars had a 98.5, Hambright had 97.3 and Coward had 97.4.
Run Game
In the play below you can see Alex Bars help try to ignite the run game. He runs a combo block and first helps Charles Leno with 96 at the line. However, after a quick chip his job is to get into the second level and pick 54. That is where this becomes a positive play for Bars.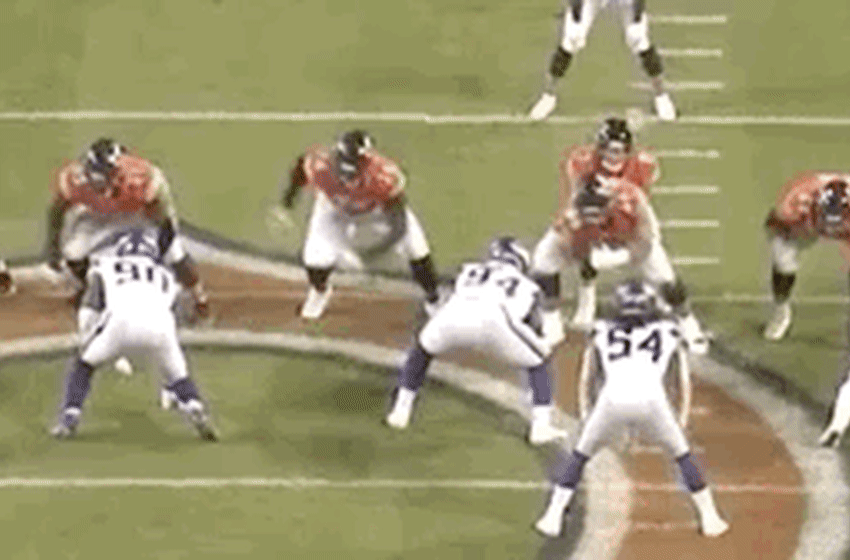 Unfortunately for Bars, his push on 96 was not enough and Leno lost the block. The tackle was made shortly after but you can see the hole as Bars seals it off.
Below is a wildcat play, and each wildcat rep was poor from Bars. It is tough to see due to all of the movement and people at the line for these plays. However, note Bars pulling behind the line and going left to right. He tried to get in front of Anthony Harris, 41, but whiffs and winds up on the ground with Harris setting the edge.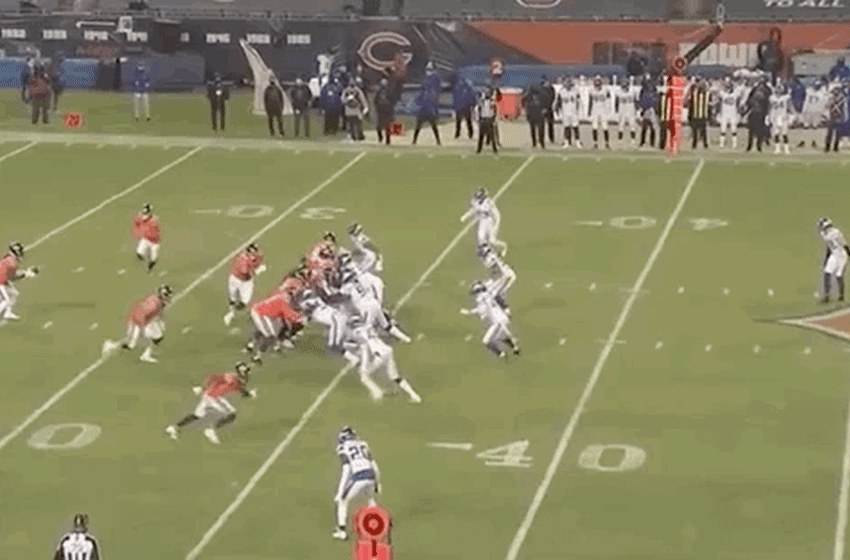 Patterson kicked this run to the outside, and the edge was not set by the tight end anyway. However, Bars stumbles a step or two behind the line, so it has to be noted if the Bears do want to pull with him moving forward.
Comparing Bars, Coward, and Hambright
Below you can see the first career start for Coward, Bars, and Hambright at left guard, all of which have come from weeks 6-10.
Bars struggled in the run game, while Hambright struggled in the pass game. Rashaad Coward was not as good as either in any area but was not as bad as either in their worst area. Beyond that, he did not commit a penalty.
Overall, Coward is a right tackle, and should not be playing guard. Arlington Hambright struggled early into his first start and showed promise as the game went on. However, while Bars was not great, he was clearly the most pro-ready guard of the three. His issues may come physically, but less will come mentally and that could be what the Chicago Bears need right now.