Allen Robinson was tagged, will Chicago Bears trade him?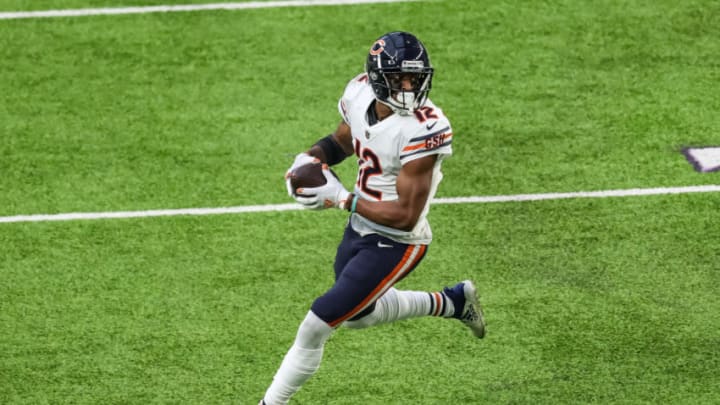 Chicago Bears - Credit: Brace Hemmelgarn-USA TODAY Sports /
The Chicago Bears did what they had to do in applying the franchise tag to Allen Robinson. The team and Robinson have not had much contact in recent weeks, but the Bears would have been reckless to let him walk via free agency. The franchise tag at least buys the Bears time and ensures that Robinson will not be leaving next week.
Robinson and the Bears will have until July to negotiate a contract now, but at the same time, the team can also make moves to trade him, or rescind his tag by then. It sounds crazy, but we did see it with Josh Norman.
Still, with the lack of talks between the team and Robinson combined with a questionable future beyond 2021 for the front office, there is a chance that Ryan Pace and the company do not have what it takes to work out an extension. This would mean that they are content with Robinson playing on the tag, and working on an extension next offseason if they are able to win and keep their jobs.
This is the best option for the Chicago Bears and Ryan Pace, but not Robinson. Robinson tore his ACL once and knows that another injury would diminish his value which is sky-high right now. He is making good money but is missing out on guaranteeing over twice as much. The franchise tag is also going down this year due to the decreasing cap.
Salaries in free agency will go down, but not the big names. Robinson is likely losing out on a few million per year, beyond the next year or two is guaranteed as well.
Robinson is not the diva that some want him to be, but he can also make his intentions known on social media via likes and retweets. One look at his recent likes can show that he would rather get a long-term deal than a franchise tag.
It is only a like on social media, but we have seen that it can start there and end with trade demands weeks later.
Nobody is saying that this is happening, but the Chicago Bears at the least have to remain listening. They could find value for a player they may have been losing in free agency, and for Robinson, he could work out an extension with his new team.
The Chicago Bears would be in line for a 2022 third-round compensatory pick if Robinson left this offseason and they did not make any big splash signings. A 2021 third-round pick is better, but would not be enough to move on from Robinson. If Robinson were discontent and a new team could work out an extension would the Bears take a 2021 second-round pick for Allen Robinson?
The franchise tag debate is over, but Robinson is still currently available in the rumor mill.