Chicago Bears: Draft prospects that nobody is talking about (part 3)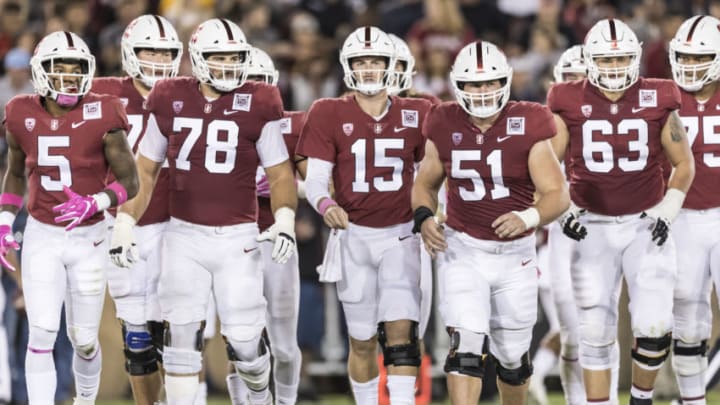 (Photo by David Madison/Getty Images /
Chicago Bears (Photo by David Madison/Getty Images /
The Chicago Bears draft prospects that nobody is talking about part three. Do not miss out on parts one and two.
Let's get right into it. Finishing up the offense, we now have five offensive linemen to discuss in this part of the article. We are staring with the captain on the offensive line, center Drew Dalman of Stanford.
When people think of Standford this year, two players come to mind. Davis Mills (quarterback) and Walker Little (tackle) are the bright stars entering the 2021 NFL draft. Dalman is not getting the attention he seeks because he is not a flashy blocker. While he is athletic, Dalman is not a nasty blocker like Tevin Coleman. Often, a bull-rusher overpowers him at the point of attack. So why should Dalman be on a general manager's mind?
Dalman is good at just about everything else that does not involve power. According to Pro Football Focus (PFF), Dalman has only allowed two quarterback hits, zero sacks, but 19 hurries during his three years at Stanford. He has a 90 PFF grade in run blocking and zone blocking while just being shy of a 70 grade in pass blocking.
Dalman is rumored to have studied so much film on his opposition that he has correctly guessed what the defense is going to run up front more times than one can count. Dalman has position versatility but will need to add weight to his frame to handle the stronger NFL nose tackles. Dalman's dad, Chris, was drafted by the 49ers in 1993 and became the starting center during the last four years of his seven-year career.
If the Chicago Bears want to give Sam Mustipher a chance with a backup plan, Dalman would be a draftable clone with some upside. That would free up the Chicago Bears to keep Cody Whitehair and James Daniels at guard, thus solidifying the interior offensive line.
Speaking of interior offensive lineman, Kendrick Green from Illinois is a name that is starting to rise. Before we get into him, I want to ask you what you think. What do you believe the Chicago Bears interior offensive lineup should be right now before the draft? Do you like Daniels and Whitehair at guard, or do you prefer one of them to move back to center? Something to think about before we continue.