Chicago Bears: Takeaways from yesterday's introductory press conference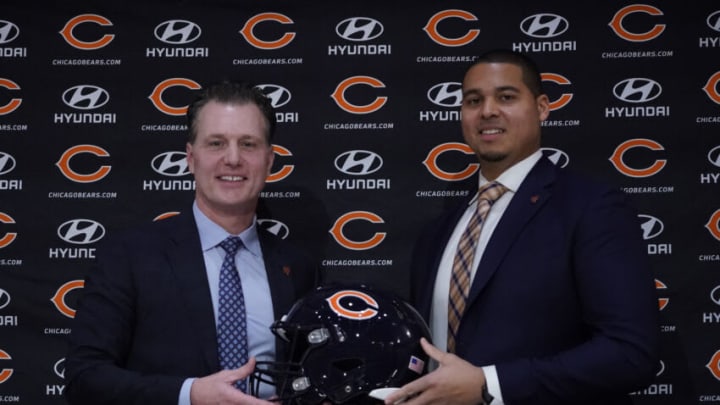 Chicago Bears - Credit: David Banks-USA TODAY Sports /
Chicago Bears – Credit: David Banks-USA TODAY Sports /
Ryan Poles made it clear that Matt Eberflus was his choice and was not limited to a "list"
It has been in question in previous hires of head coaches how much influence the general manager has in the process. Did Ryan Pace really want John Fox or was that McCaskey's and Phillips' choice? A quote from Monday's press conference stands out in Poles's search for his head coach.
"This head coach search started way before 2022," Poles said. "The moment I knew I wanted to be a general manager, I began looking for specific traits that would define a successful head coach, and the results were leadership, poise, emotional intelligence, development of mindset, discipline, detail, toughness, and energy.
It was part of Polian's role to narrow down the list of candidates to bring to the table once the general manager was hired. Poles took control of the head coach search upon his hiring. It was him alone who made the decision. This is something the Bears have failed to do before. So if you are looking for big positives before the first day of OTA's, know that the Bears may have turned a corner in how things are being done up at Halas Hall.