A 2022 Chicago Bears mock draft to shock the world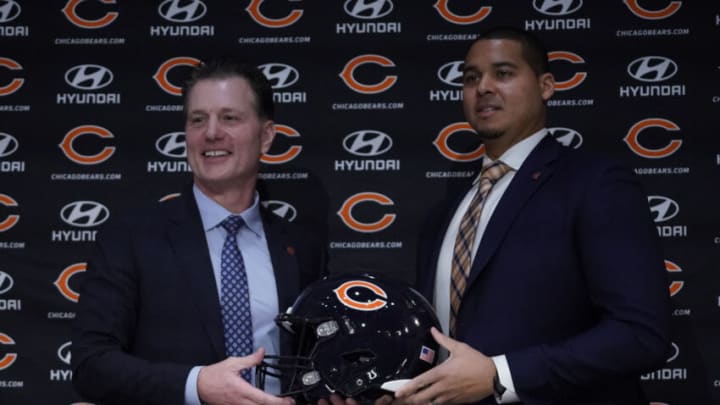 Chicago Bears (David Banks-USA TODAY Sports) /
Chicago Bears (Photo by Michael Hickey/Getty Images) /
Surprise, surprise. It's another trade. This one, though, is to acquire an additional pick. The Bears trade back with the New Orleans Saints, sending their sixth-rounder (no. 185) in exchange for a late sixth (no. 210) and a seventh-rounder (no. 235). With the first of these picks, the Bears go back to the offensive line. Are you sensing a theme?
Chicago selects an offensive lineman out of Wisconsin, which is usually a smart move unless it's Gabe Carimi — that one still hits deep.
The Bears draft Logan Bruss, a Badger with potential to be a solid depth piece alongside Borom, giving Chicago a youthful tackle room.
Bruss isn't strictly a tackle, though, as he can also play guard. Again, the Bears get flexibility in a young lineman.
As a three-year starter, Bruss comes with plenty of experience. He is a good run blocker, especially in a zone scheme. He could use some work in pass protection, though.
Bruss' inability to be first with contact can get him in trouble at times and allow him to be beaten, so he'll have to work on that first step. He also needs a bit more power in his hands. But, overall, the Bears can't go wrong with a sixth-round pick when drafting a lineman out of UW.