5 Chicago Bears under the most pressure to perform in 2022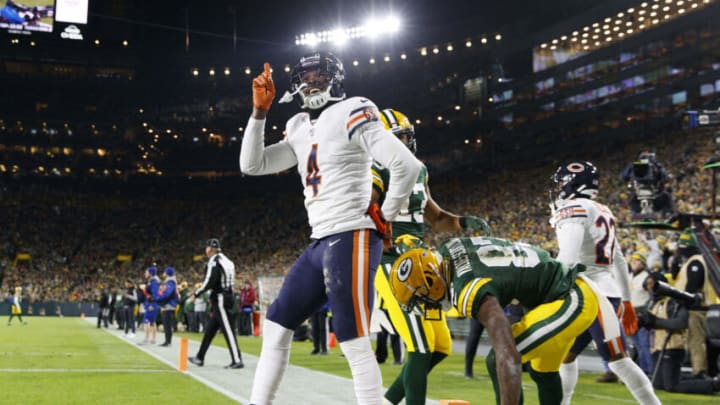 Chicago Bears - Credit: Jeff Hanisch-USA TODAY Sports /
Chicago Bears – Syndication: The Knoxville News-Sentinel /
Chicago Bears player No. 5: Velus Jones Jr.
It might seem ambitious to have a rookie on this list, but Velus Jones Jr. isn't your typical rookie. First of all, he's the only wide receiver the Bears selected in the 2022 draft. Considering how weak Chicago is at the position, they are going to need Jones to bring a lot more than just value on special teams. Second, it's been widely noted that Jones is 25. For reference, Chiefs wideout Juju Smith-Schuster is entering his sixth season and is also 25.
Many have used Jones' age as a negative, and while there is a downside to drafting a player who will be 29 by the time they will be eligible for a second contract, it's not all bad. The Bears desperately need a player that can come in and make a difference on day one. Jones Jr. isn't a 21-year-old project player who is a couple of years from contributing; he is already in his athletic prime.
It's also worth noting that Jones is a lot more than just a player who runs fast. He is very shifty and elusive, which makes him a monster after the catch. He also showed solid technique and understanding of coverages at Tennessee. This is exactly the type of player the Bears need on their offense. Jones Jr. isn't a WR1, nor is he the team's long-term answer at the position, but he could be just enough to tide Justin Fields over for 2022.