Chicago Bears OTA penalty isn't a negative reflection of new regime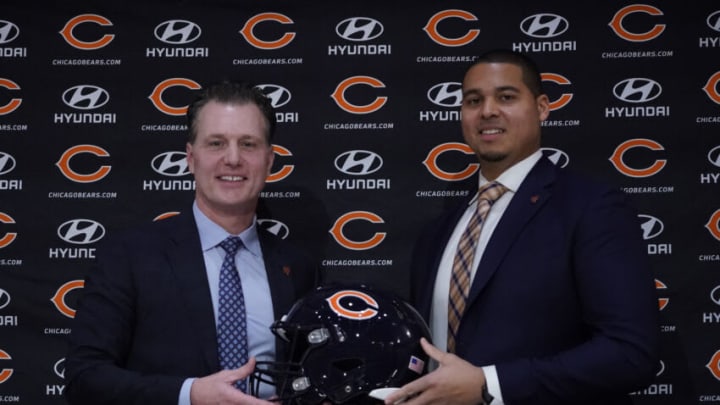 Chicago Bears - Credit: David Banks-USA TODAY Sports /
On Tuesday, June 7, 2022, the Chicago Bears had to cancel their OTAs due to a violation of the off-season rules within the NFL's collective bargaining agreement (CBA), according to the Chicago Tribune. 
The Chicago Bears' new regime violates a rule of the CBA, forced to forfeit one OTA practice
This violation was caused during a live practice in May, which was explicitly not allowed per the league's CBA.
Because of the violation, the Chicago Bears face a minor punishment of forfeiting a single OTA practice.
And while that's no punishment to be happy about, this isn't all negative on the new regime of Ryan Poles and Matt Eberflus.
While it's unfortunate the Bears miss out on a day of OTAs with a team that's not as polished as some of the league's top contenders, this isn't a negative reflection on the new regime.
In a physical game like football, and with a roster that was often criticized for their lack of physicality, this could be flipped into a positive reflection of Poles and Eberflus' management of the new Chicago Bears.
There's certainly a way to instill physicality within the rules of the CBA, however, this slip-up by the Chicago Bears could be far worse.
So, while the Bears have to miss out on one of their OTA practices, what they're losing isn't as strong as what they might've gained in that time of live contact practicing in May.
With how Matt Eberflus came into the Chicago Bears, it's not surprising to see he's a coach that pushes boundaries in terms of being physical, being aggressive, and putting the hurt on the opponent.
That said, the Bears will want that same physicality to translate to hitting opposing teams, rather than the team with similar helmets, jerseys, and team colors.