3 reasons the Chicago Bears should not trade Teven Jenkins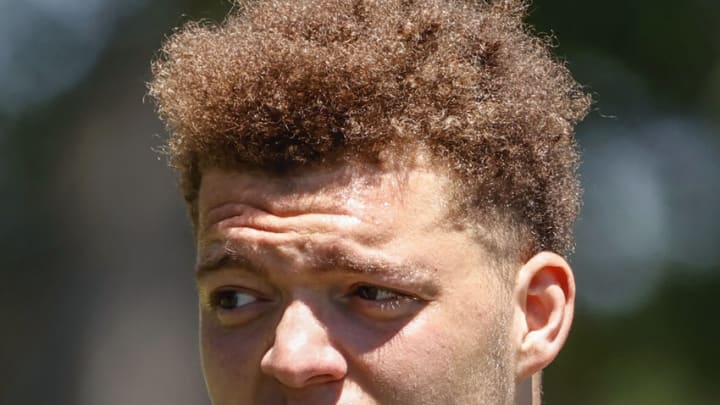 Chicago Bears - Credit: Kamil Krzaczynski-USA TODAY Sports /
Chicago Bears – Kamil Krzaczynski-USA TODAY Sports /
The Chicago Bears are in a no-win situation if Ryan Poles trades Teven Jenkins
These three reasons are all somewhat connected. Again, if by some crazy chance Ryan Poles can swing something better than a sixth-rounder, then it's worth considering. Personally, I wouldn't make the move for anything less than a fourth-round pick.
Here's why it's a no-win situation for Ryan Poles and the Chicago Bears to trade Teven Jenkins though. If Ryan Poles held onto Jenkins this year and he didn't pan out, fans would not put blame on Poles and the current regime. Instead, everyone would just complain about how bad Ryan Pace was a general manager.
Now, if Ryan Poles were to trade Teven Jenkins and Jenkins goes to another team and performs well, fans are going to be all over Poles for sending away a valuable player — especially one from the offensive line. Greg Olsen netted a third-round pick and I know that trade still hurts. A Teven Jenkins trade wouldn't be quite the same, but it could be close if Jenkins proves his talent is equal to his work ethic.