5 Chicago Bears free agents most likely to re-sign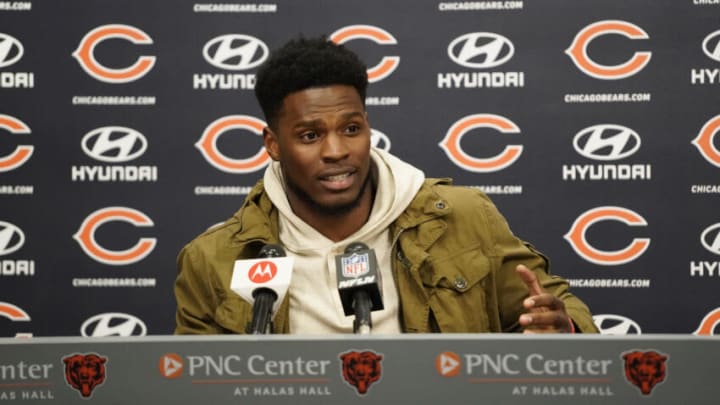 Chicago Bears - Credit: David Banks-USA TODAY Sports /
Will Chicago Bears keep Khari Blasingame?
While some fans thought that the team should have been playing Khari Blasingame more, he did tie his career high in snaps with 174 this season. So, the Chicago Bears obviously liked what they saw from Blasingame, and now the question is whether any other teams would like to steal his services.
You would imagine that the team would have no issue bringing him back. Luke Getsy likes the usage of motion and lining up a fullback like Blasingame in the slot to get defenses to reveal their plans.
He is obviously a helpful piece of the offense that was historic at running the football. Yes, Justin Fields was a key component, but Blasingame leading as a run blocker also helped.
The Bears want him back, but will not overpay. The only reason Blasingame would not return is that another team wants to pay up. It seems unlikely, but the value and need for fullbacks have gone up a bit. If a team sees his value as notable, the Chicago Bears should let him go.
Still, they want him back, and they will pay a reasonable deal to make it happen. It is hard to see the demand making this deal that hard to complete.