5 reasons why Jordan Howard will decline in 2018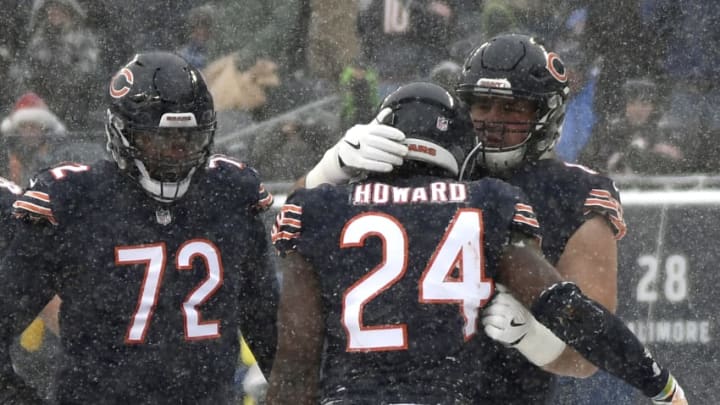 CHICAGO, IL - DECEMBER 24: Jordan Howard /
Why will Chicago Bears running back Jordan Howard decline in 2018
Earlier in the week, we looked into the 5 reasons why Jordan Howard may be in for a bigger year in 2018 than 2017. Now, time to plays devil advocate. It seems as though many in the media seem to be on this side of Jordan Howard. They are seeing a step back this season. What are some of the reasons that could cause this decline?
Trade Rumors
It seemed as though the day Matt Nagy signed his name on the line to be the Chicago Bears head coach that trade rumors for Jordan Howard began. He was speculated to be moved in a potential deal for Jarvis Landry. The news made headlines but was quickly hushed. Still, rumors sparked when not long after Howard deleted a bunch of Chicago Bears related pictures from his Instagram.
Matt Nagy has brushed off the news and has said that he is invested in Howard. Still, the smoke here is definitely real. While it is not a fire yet, it is smoke.
Next year is the last year of the rookie deal for Jordan Howard. He is now going to the negotiating table with a head coach who has no association with him, and apparently some ill will towards the front office.
Trust is the most important thing about signing a long-term contract in the NFL due to the structures and guaranteed money. If Howard is losing trust in the coaching staff, or if the coaching staff loses trust in Howard, they could be looking to move him this season, or at the least begin to move on from him. On top of that, this could affect Howard on the field. Does it affect him mentally? Is he willing to lower his shoulder, or play with the shoulder injury he used to play through? Time will tell how much trust is had between the new staff and the star runner.