Chicago Bears News: 5 Depth chart surprises and more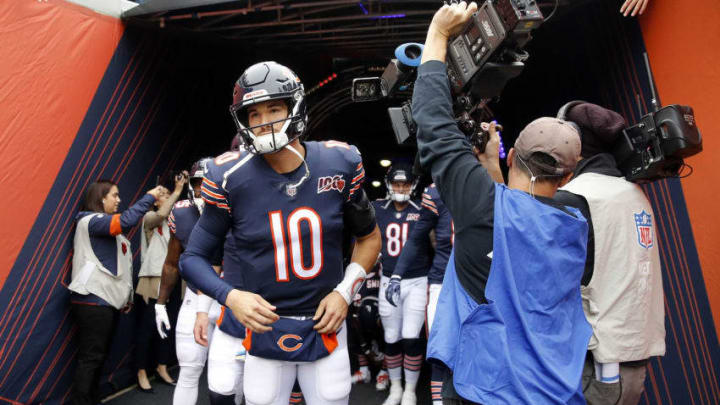 Chicago Bears (Photo by Nuccio DiNuzzo/Getty Images) /
Chicago Bears (Photo by Jonathan Daniel/Getty Images) /
The Chicago Bears released its depth chart today with a few surprises
Well, that did not take long for Matt Nagy and the Chicago Bears to release their depth chart ahead of Week 1 versus the Lions. Obviously some changes could take place before Sunday, but looking the depth chart over there were a few surprises. None of them were really too shocking and some were actually quite pleasant.
We took a shot at predicting the depth chart prior to the release and we were not too far off. That said, a few players were out of our order and this is not a bad thing. In fact, seeing some of the names in the spots they are in is actually fantastic news for this team and fans should be excited.
One position we already knew ahead of time was the quarterback position. Mitch Trubisky was named the starter over Nick Foles over the weekend and the depth chart obviously reflects that. There are a few mentions we will make regarding some new players that are not really surprising, but worth noting. We are literally less than a week away from kickoff and the excitement for football during a crazy pandemic of a year has been exciting.
Let us hope that the team comes out strong against its divisional opponent the Detroit Lions in Week 1 or that buzz and excitement will quickly turn to negativity and dread. Dread that Trubisky needs to be pulled. Dread that the team will not make the playoffs. Dread that the front office needs to go and the team must start rebuilding from scratch. Honestly, read any comment section or social media outlet and you will see that response already. Imagine losing to the Lions. Yikes.