Should the Chicago Bears start tanking right now?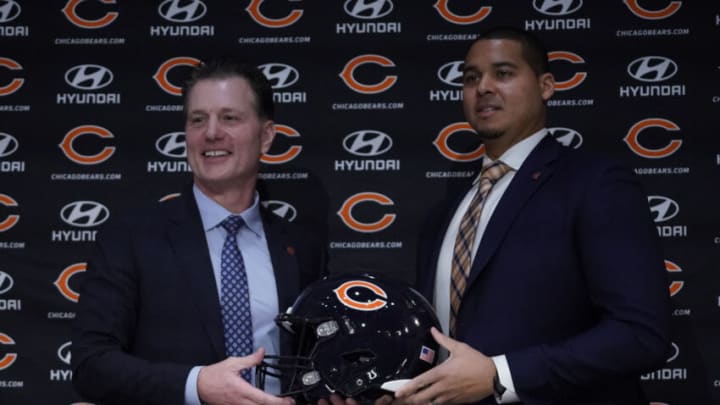 Chicago Bears (David Banks-USA TODAY Sports) /
Chicago Bears – Credit: Randy Sartin-USA TODAY Sports /
Should the Chicago Bears look at drafting a quarterback in the first round?
Assuming the Chicago Bears can end the season with a top-10 pick, there should be an array of prospects that can help this young Bears roster for years to come. The good news is that there are three highly coveted quarterback prospects in next year's draft. Alabama's Bryce Young, Ohio State's C.J. Stroud, and Kentucky's Will Levis are all quarterbacks who will very likely be taken in the first ten picks — especially considering that teams like the Lions, Seahawks, Panthers, and Texans will likely be at the top of the draft.
There should be no mistake about this: the Bears should not — emphasis on not — take a quarterback in the first round next year. It makes no sense. Instead of tossing another rookie quarterback into the same fire Justin Fields is in, let's surround Fields with weapons and talent and pick another QB down the line if it doesn't work with Fields. However, it is very beneficial that the three quarterbacks above (as well as Tennessee's Hendon Hooker and Florida's Anthony Richardson) could all land in the top 10.
Conservatively, let's assume the Bears end with the number 10 pick, and only Young, Stroud, and Levis are the quarterbacks taken before the Bears' pick. Well, that effectively gives us the seventh pick overall, when looking at non-quarterbacks, and this is a deep draft at the top — particularly at receiver, offensive line, and defense.